Lets get the 800 pound Gorilla out of The room right now! When people ask if your opportunity is a Pyramid, what they really want to know is it legal… I would answer yes my business is legal, let me share with you a better explanation.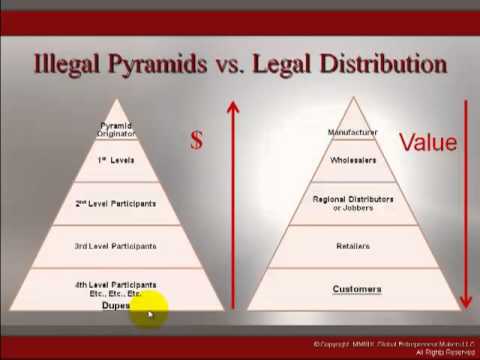 Building an Online Home Business is not difficult if you follow a few simple intructions. You will be hearing these four key terms, List, Branding, Video and Traffic on almost every blog or website that offers informating about how to be come successful on the internet. I will share with you 7 pieces of the puzzle that I am using which got me off to a fast start, Branding Myself, Building my List, Website Traffic and Using Video.
The two Biggest Tip I can give you is this. Find your Purple Cow (Something Remarkable) and Set your home business up as a business. Agree to run it with a profit intent, and to keep adequate business records. UNCLE SAM says, "If you do that, I'll cut your taxes by $3,000 to $6,000 or more every year, starting RIGHT NOW, and furthermore, I'll let you collect part of your additional Tax Refund every couple of weeks, all year long – NOT waiting for April 15.
If you do not have this information Get It Now!
1. Set up your Social Network Profiles  Free Course, use this Special Invite Code: 1467
Google Profile, Face Book, YouTube, LinkedIn & Twitter!
2. Start A Blog
3. Traffic and Lead Generation
AdHitProfits, ClixSense, Traffic Ad Bar, SmashSolutions, 
Craig's List, BackPage, Free Adlist, Us Free Ads
4. Set up these Payment Proccessors, you will need at least one if you are marketing online.
PayPal, Payza and SolidTrust Pay
5. Get Great List For Solo Ads to find prospects and introduce your products.
Got Safe List is another great resource
7. If you can not perform a certain internet task simply conduct a How To Search on YouTube.
8. The missing Ingredient for 90% of Mulilevel Marketers is Duplication!A simple concept that works for any business online or offline.
Build a Tribe of 10 people and spread the word about something Remarkable. Ten who tell Ten through 7 generations will produce well over One Million in Sales or Distributors. This simple concept can explode any organization. ( See Set Godin in Begginers Tips on theis website)( People Don't Buy What You Do ~ People Buy Why You Do It)
"Nothing in this world can take the place of persistence. Talent will not; nothing is more common than unsuccessful people with talent. Genius will not; unrewarded genius is almost a proverb. Education will not; the world is full of educated derelicts. Persistence and determination alone are omnipotent. The slogan "press on" has solved and always will solve the problems of the human race"
Calvin Coolidge quotes
"The three great essentials to achieve anything worth while are, first, hard work; second, stick-to-itiveness; third, common sense.
Thomas Edison – Work – Commitment "
Related Articles:http://www.typepad.com/services/trackback/6a00d83451b31569e20133f531dc04970b
http://sbinfocanada.about.com/od/homebusiness/a/6stepshomebiz.htm
Feel free to contact me for more detail information.
Clarence Montgomery (Monty)
(910) 556-4027
wcncm2845@gmail.com
skype:monty2728